Alina Kazi's Theatrical Odyssey: From Mumbai to New York City
Alina Kazi, an Indian-origin actress based in New York City, is a rising star within the theatre world. She's known for her extraordinary talent and love for the art of storytelling. Alina grew up in the heart of Mumbai, India, where she began her acting career at the tender age of […]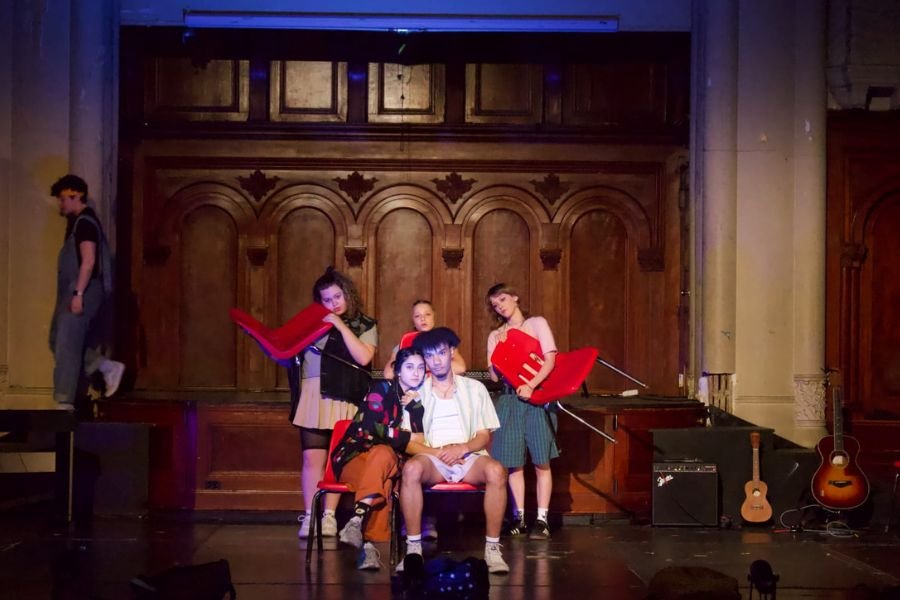 Alina Kazi's Theatrical Odyssey: From Mumbai to New York City
New Delhi (India), September 14: Alina Kazi, an Indian-origin actress based in New York City, is a rising star within the theatre world. She's known for her extraordinary talent and love for the art of storytelling. Alina grew up in the heart of Mumbai, India, where she began her acting career at the tender age of 4. But she put a hold on it until she completed her schooling. Once she got into college, she started auditioning and got a jump start by landing a commercial for Jio in 2016. In 2019, Alina made her acting debut in the film "Marjaavaan". As entertainment opportunities dried up due to the onset of the COVID-19 pandemic, Alina stumbled upon the Bombay Theatre Company. She worked with the company to deliver an alternative approach to theatre by starring in the virtual play "Better If Not Worse".
Also Read : Urvashi Rautela and Elvish Yadav unveil "Hum Toh Deewane", a timeless love song
In pursuit of her dreams, Alina moved to New York City in 2021 to study at the prestigious Lee Strasberg Theatre & Film Institute. During her time here, Alina gained comprehensive acting training, where she delved deep into character development. Not only did she fine-tune her skill set, but she also found a newfound understanding of herself. Her dedication, skill, and love for acting manifest through her raw performances. 
Alina gained appreciation for her role in the play "Is My Microphone On?" Written by Jordan Tannahill and directed by Nick Browne. This play was inspired by the resilience of the youth worldwide who are taking charge in changing their future for the better in the face of climate change. The play's subject struck the attention of notable actor Mark Ruffalo, who attended the show and decided to participate in a thought-provoking talk-back session with the audience.
Alina was recently part of a showcase, 'Katha' directed by Preeti Gupta, that helped her share some parts of her cultural background through her acting & dance performances. 
 She also played the Big Stone in 'Eurydice' written by Sarah Ruhl and directed by Illana Stein. 
Alina Kazi's artistic journey and the uplifting impact she has on her community are truly inspirational and motivating to see. Her commitment to acting and her understanding of the many channels of storytelling are being witnessed around the world. As she continues to strive in her acting career, Alina has become a guiding light for her generation.
If you have any objection to this press release content, kindly contact pr.error.rectification[at]gmail.com to notify us. We will respond and rectify the situation in the next 24 hours.